Falconry LEARNING MANAGEMENT SYSTEM
Meet the Learning Platform That Powers the World's smartest learners
Engaging, Effective Learning and Development Software
Falconry LMS is a dynamic set of learning and development tools that helps organisations to deliver employee training and engagement at any scale. With Falconry LMS, employee trainers and learning developers can easily create courses and integrate the systems they need to support employees across the entire organisation.
Whether it's professional development programmes or compliance training, all of the right learning tools are at your fingertips with the world's easiest-to-use LMS.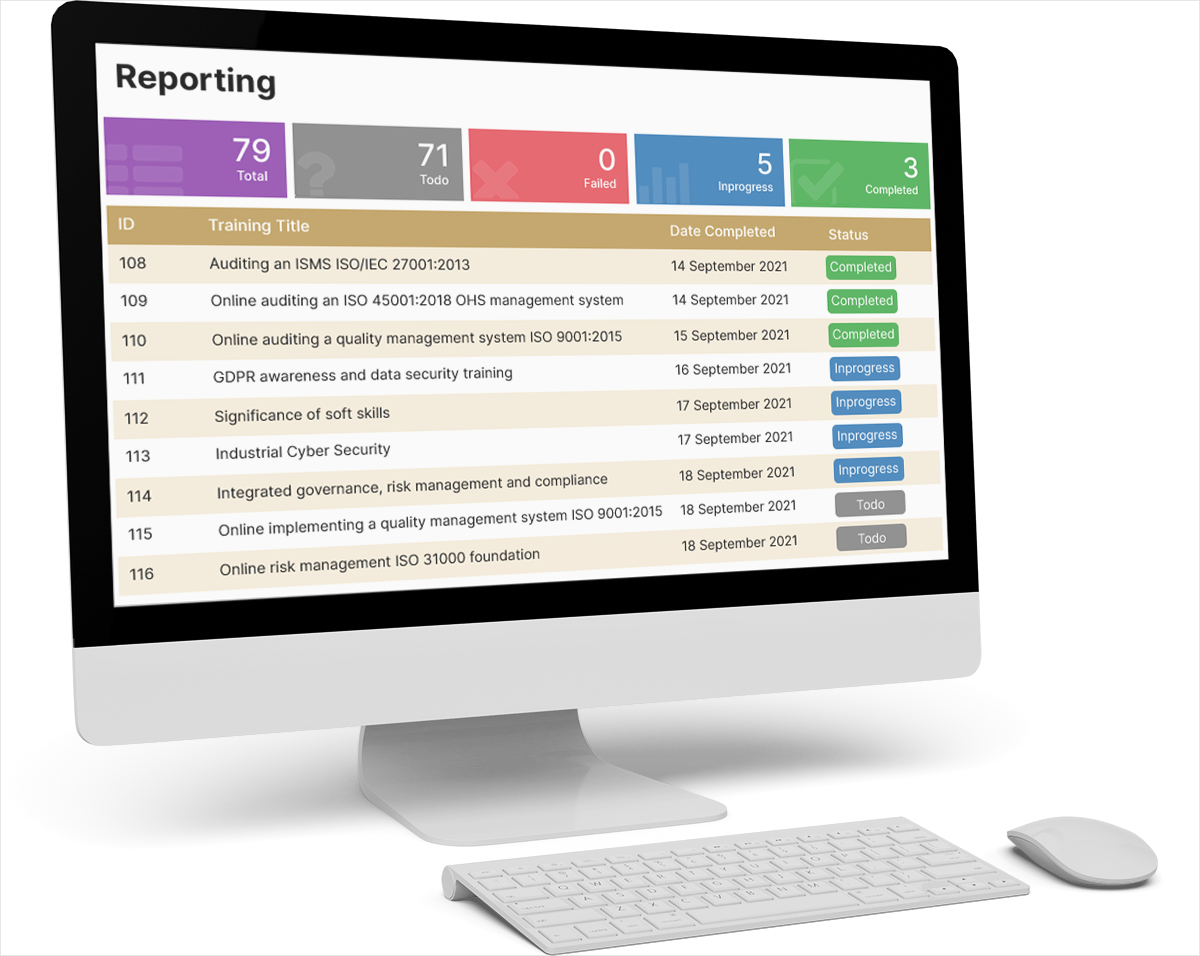 for training firms in the digital age
Provide engaging learning, customized to your needs
Looking to create on boarding programmes? Deliver compliance training for different teams and departments? Falconry has everything you need to craft learning experiences tailored to your specific needs.
Whether your people are at the bus stop, in a factory or riding the subway, give them convenient, on-the-go access to mobile learning.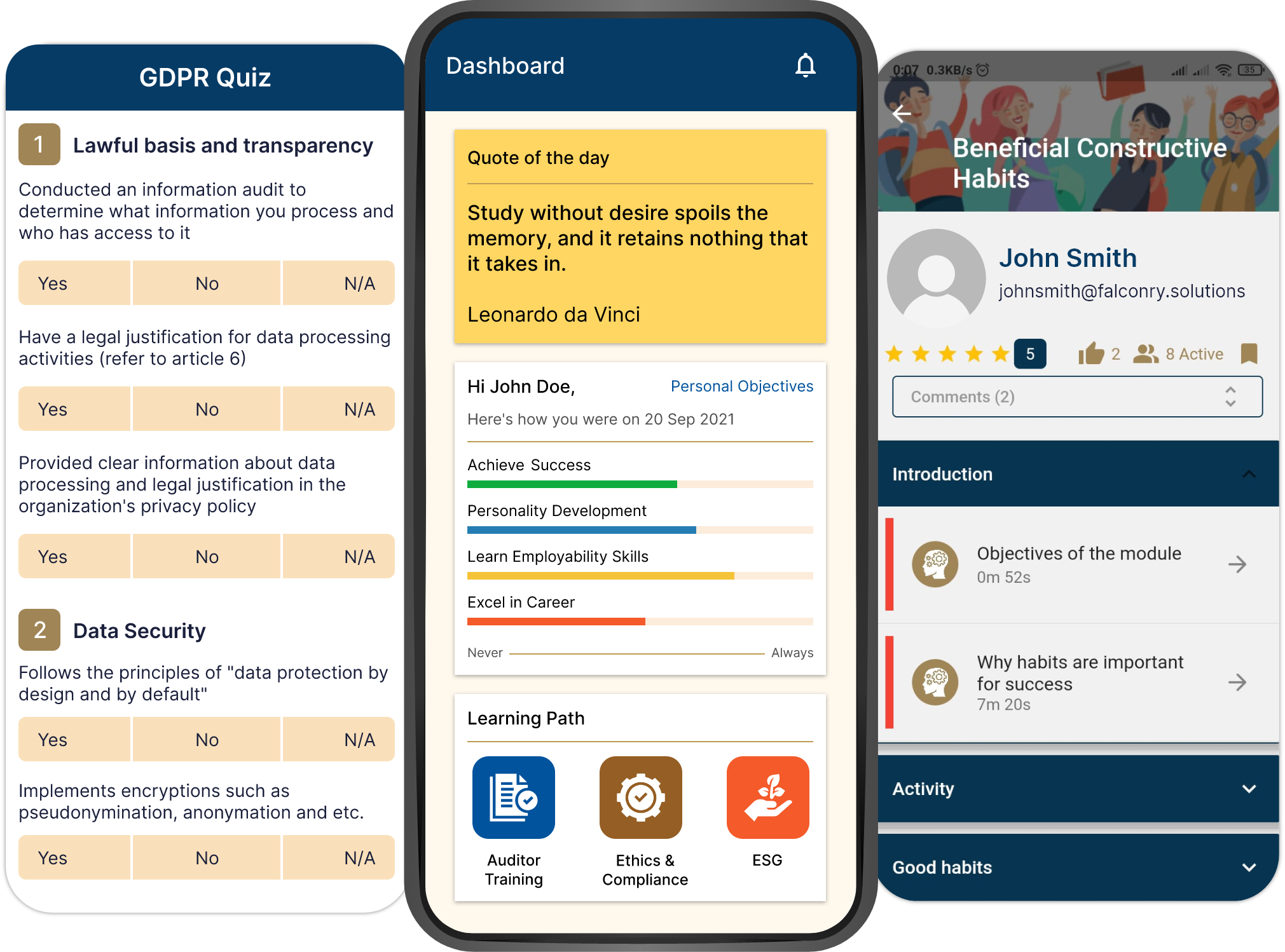 The tools you use every day are important to you. Luckily, we work with lots of them. And we'll make it simple for you to integrate with Falconry so you gain even more value from all of your solutions.
Falconry Learning Management System designs and delivers scalable learning programmes that make learning and compliance engaging for employees.
Through innovative solutions, We solve important problems that makes an impact and build employees confidence and skills to manage emerging risks and future challenges