Safeguarding company information, securing privacy, and recognizing and avoiding cybersecurity threats are challenges of our modern digital business landscape. Phishing attacks, social engineering, and malicious efforts to hack into systems and steal proprietary information are concerns for boards, executive management, security teams and their ethics and compliance counterparts.
SocialEngineering Attacks
Enterprise Security Awareness Training
Your employees are frequently exposed to sophisticated social engineering attacks. It is time for a comprehensive approach to effectively manage this problem, managed by people with a technical background.
The world's largest library of security awareness training content; including interactive modules, videos, games, posters and newsletters. Automated training campaigns with scheduled reminder emails.
We provide baseline testing to assess the Phish-prone percentage of your users through a simulated phishing, vishing or smishing attack.
Best-in-class, fully automated simulated phishing attacks, thousands of templates with unlimited usage, and community phishing templates.
Enterprise-strength reporting, showing stats and graphs for both security awareness training and phishing, ready for management. Show the great ROI!
We offers the world's largest library of always-fresh security awareness training content that includes assessments, interactive training modules, videos, games, posters and newsletters.
Security Awareness Training Modules
Security Awareness Content Library
Learn how we're innovating the ways you can host, deliver, personalize and measure your training program to make it more valuable for your learners and more aligned with the way things operate in your organization.
Learning Content & Training
All of our training and learning content is built with responsive design, so they'll work great on any mobile device, tablet, or computer.
Our modern, diverse approach to training content let's you include immersive simulations, gamification and shorter "micro-learning" offerings.
Profiling and Adaptive Learning
We build profiling, branching and test-out into our content to ensure each individual in your organization receives the right training based on their location, role, responsibilities and prior experiences.
Adaptive learning best practices allow us to take a learner down a specific path based on how they respond and react to certain situations.
Program Delivery and Measurement
The Falconry Learning Management System (LMS) is multi-lingual with powerful real-time analytics, branding and customization, assignment and data management and an intuitive user interface.
It also features robust email capabilities to drive engagement and participation. It can host any training you use, whether purchased from a vendor or built in-house.
Accessibility and ADA Compliance
Our goal is to build online courses that can be consumed by people with a diverse range of hearing, movement, sight and cognitive ability.
Our training and learning content is compliant with accessibility standards and requirements.
Falconry's training is LMS agnostic, meaning you can use a third-party or in-house LMS instead of our own to deliver our learning content to your audience. We support multiple publishing models, including SCORM, to remove any barriers to your program's success.
Connect Training to Policies
The Falconry Integrated Risk Management platform works hand-in-hand with our training and learning content, enabling you to connect training to policies, automate processes between risk and compliance, conduct better risk assessments and create a real-time view of all risk without silos.
Big Wins With Falconry Solutions
They Believed,
We Delivered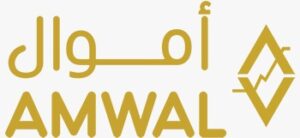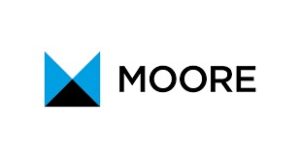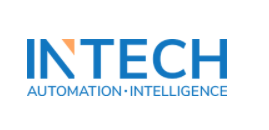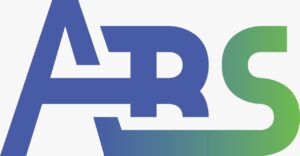 Stay ahead in a rapidly changing world
We are a premier organisation that defines thought leadership in risk management and resilience solutions. We bring together leaders from industry and academia to draw actionable insights on emerging risks and future challenges.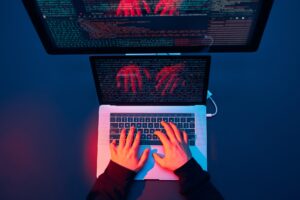 Introduction Awareness of Internet security issues is a benefit to all, from the seasoned systems administrator, to the home user paying a bill online or
Read More »
Big Wins through Falconry Solution
Cyber security skills are among the fastest-growing, in-demand expertise of IT and there is a significant shortage of talent in this sector. The talent gap is increasing and with cyber-attacks becoming more frequent there is an increase in job opportunities with companies offering competitive salaries to entice prospective candidates. With an engaging career path and a wide range of options for growth and specialisation now is the time to upskill and start your career in cyber security.
Why businesses need security awareness training
As cyber security threats continue to evolve, security awareness training helps businesses decrease help desk costs, protect their reputation and secure their overall cybersecurity investment.
We makes it easy to implement an ongoing training programme that significantly reduces the risk of security breaches through phishing simulations based on real-world attacks and training that covers relevant security and compliance topics.
Falconry Security Awareness Program – Why Different
Current, relevant and effective education
Training on an ongoing and continuous basis ensures employees are kept up to date on the latest methods of attack, so they stay informed and you stay out of any headlines. Falconry platform is constantly developing, adapting and adding new training content at least monthly and often more frequently.
Engaging, interactive courses
Succinct, easily consumed courses increase employee attentiveness and the overall effectiveness of cybersecurity education programmes. More than 60 of Falconry's current training courses take 10 minutes or less to complete and all involve the employee by being informative and interactive.
Regulatory compliance included
Does your business take credit card payments? Is it part of a regulated industry? Then its necessary to educate employees to avoid being fined (or worse). Falconry® Security Awareness Training includes compliance training at no extra cost for PCI, HIPAA, GDPR, and other regulations.
Trackable, customizable campaigns
Measuring individual and overall success is key to both business and the employee participation. Falconry's console with its built-in learning management software (LMS) keeps track of participation, automatically sends reminders and schedules executive reporting, making every training campaign fully accountable and measurable.
Campaign and contact management
Our campaign management wizard, contact manager, email templates, course library and reporting centre let you schedule and assign training efficiently.
Reporting Centre
Activity reports can be shared with management to measure progress, risk score and ROI. Training reports show user progress, so accountability and value are always clear.
Want to know what else we do
Through innovative solutions, We solve important problems that makes an impact and build employees confidence and skills to manage emerging risks and future challenges